Gold watches are a popular choice when it comes to selecting a timepiece, and with good reason. They can effortlessly elevate any outfit, no matter the occasion. Whether you're dressing up for an office function or going out for drinks with friends, these five tips will help you get the most out of your gold watch collection.
What to Look for in a Good Gold Watch?
When it comes to selecting a gold watch, there are a few things you should keep in mind. The size of the face should fit your wrist comfortably, the band should be adjustable, and the watch should be easy to read. Additionally, it is important to find a watch that suits your personality and style. Here are some tips on how to wear a gold watch in a casual setting:
Add a pop of color with a brightly colored scarf or bracelet.
Make the gold watch the focal point of your outfit by placing it on an attractive piece of jewelry or clothing.
For a more subdued look, choose a solid gold watch instead of one with intricate designs.
If you're looking for something special, try out a golden cuff watch or necklace.
Be sure to take care of your new gold watch by keeping it clean and oiled regularly.
The Best Ways to Wear a Gold Watch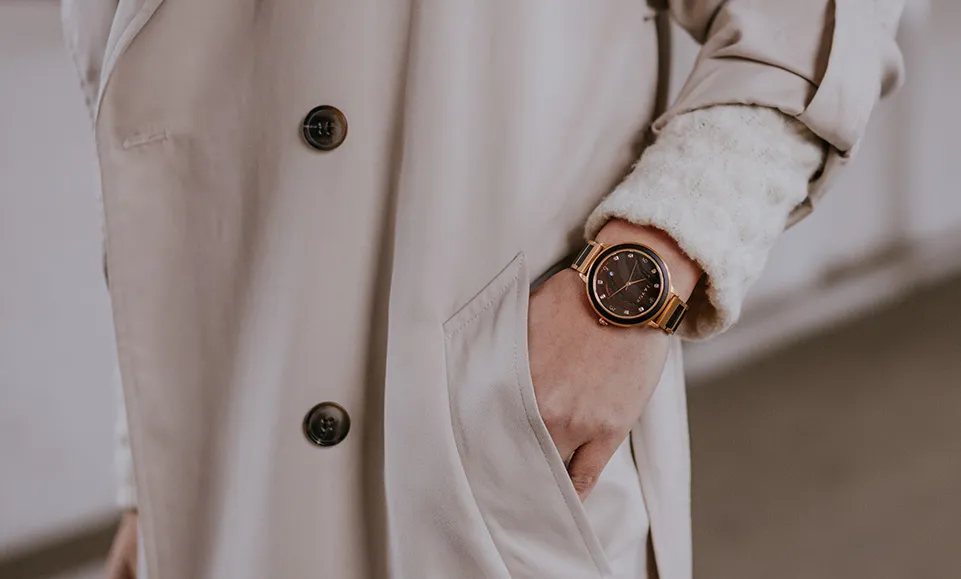 Layer it up: A gold watch can easily be dressed up or down, depending on what you put underneath it. If you want to keep things casual, go with a simple strap and no jewelry. But if you want to amp things up a bit, go for a more intricate bracelet or necklace. And if you really want to make a statement, go for a full gold ensemble!
Break the mold: Wearing a gold watch is often associated with formal events or outfits. But that's not always the case! For example, consider pairing your watch with an over-the-knee boot or skirt for a more relaxed look. Or go for something more eccentric – like a brightly colored T-shirt and shorts – and let your watch do the talking.
Keep it classic: Gold watches are timeless pieces that can be worn with any outfit – from dresses to jeans. So whether you're looking for something conservative or daring, there's bound to be a gold watch that fits your style.
Rock it loud and proud: If you're feeling extra daring, your next watch should be a flashy gold watch! Not only will it stand out, but you'll also feel like a fashion icon.
Be versatile: Don't be afraid to switch up your watch style from day to night. For example, try pairing a minimalist watch with a sleek dress for a more sophisticated look in the daytime, and go for a more fun and flirty outfit at night. You never know – you might just find your new favorite style!
Tips for Choosing the Right Gold Watch
If you're looking to invest in a luxurious accessory, but don't want to break the bank, a gold watch is a great option. Here are a few tips for choosing the right one for you:
Choose a style that flatters your personality. A round or square face watch looks more classic and sleek, while a more contemporary style can be paired with funky accessories and edgy outfits.
Consider your wrist size. Most gold watches come in men's and women's sizes, so make sure to measure your wrist before selecting one.
Consider color and pattern. Some of the most popular gold watch styles include watches with monogrammed initials or patterns, such as chevron or saddle design.
Shop around! There are many different brands and styles of gold watches available on the market, so it's important to find one that suits your personal style and budget.
There's no one right way to wear a gold watch – it all comes down to personal preference. If you're looking to get a little more casual with your look, consider pairing your gold watch with a casual outfit. Here are some tips for doing just that:
For an easygoing approach, try wearing your gold watch with a pair of jeans and a T-shirt. This will give you the perfect opportunity to show off your flashy timepiece without feeling too formal or over the top.
If you're looking for something a little more dressy, choose a shirt and skirt combination that features a lot of detail and texture. This will help offset the heaviness of your gold watch and make it look more polished and chic.
The Different Types of Gold Watches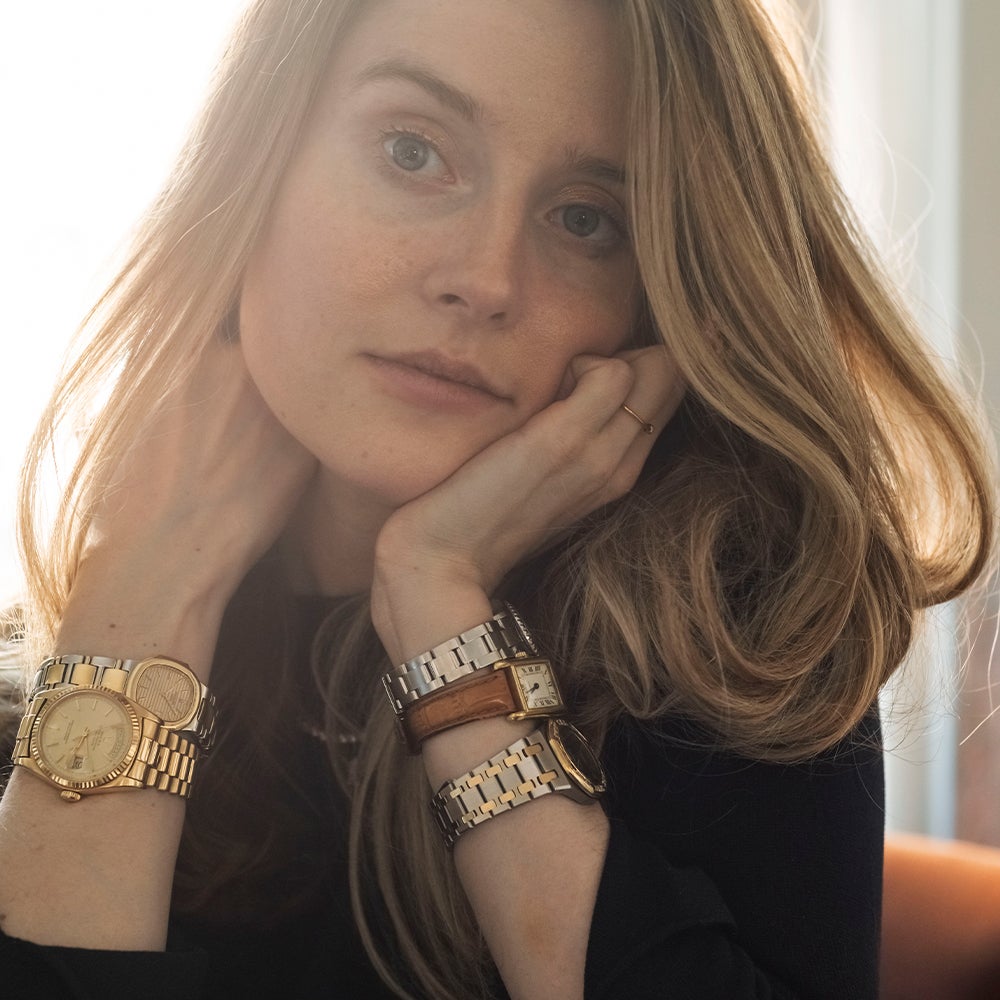 There are many different types of gold watches, and each can be worn in a different way to achieve a casual look. For example, a chronograph watch can be worn for sport or for more formal occasions. A dress watch can be paired with slacks or an elegant skirt for a more professional appearance. And finally, a quartz watch can be used as an everyday watch, or with more casual clothing for a more relaxed look.
How to Care for Your Gold Watch?
When you purchase a gold watch, it's important to take care of it in order to keep it looking its best. Here are some tips for keeping your gold watch looking its best:
-Wear it often: A good way to keep your gold watch looking brand new is to wear it as much as possible. This will help keep the metal from tarnishing and also make it more valuable.
-Avoid contact with water: If you're going to be swimming or washing your hands a lot, be sure to avoid contact with the water and your gold watch. This will help avoid any corrosion and ultimately make your watch look older.
-Keep it clean: If you do get water on your watch, be sure to use a dry cloth to clean it off. Avoid using harsh chemicals or solvents, as they can damage the delicate metals on your watch.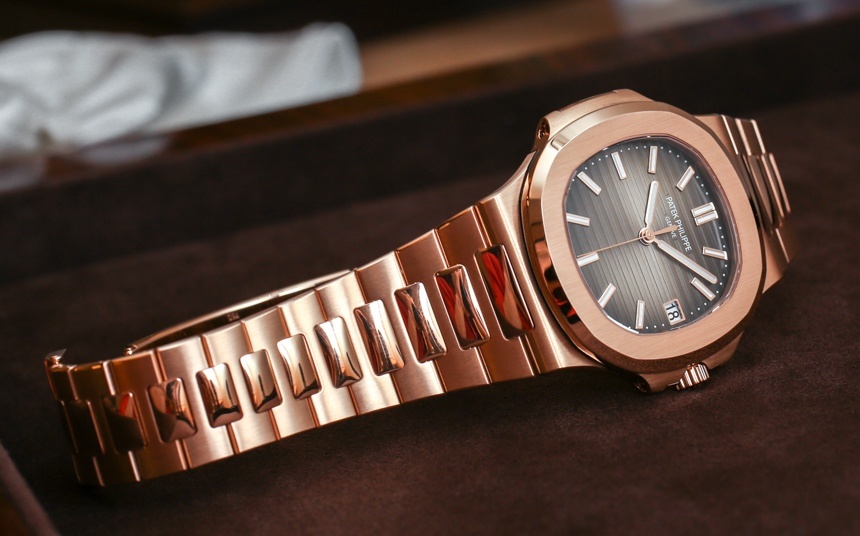 Conclusion
Watches are a great way to inject some extra class into any outfit. But if you're like most people, you don't have a lot of spare time to fuss with straps and buckles every day. That's where a watch strap bracelet comes in handy. By using one of these versatile necklaces, you can add a touch of luxury to any casual outfit without having to spend hours dressing up your look. Here are 5 ways to wear a gold watch strap bracelet and look chic.